;
---
Certified Food Service Professional 
CFSP (Certified Food Service Professional) is the industry specific professional qualification for the UK foodservice industry. It has been introduced under the auspices of FEA (Foodservice Equipment Association) which is already an established and highly regarded body within the industry. FEA's objective is to help improve the levels of professionalism in the sector by creating a universally recognised and respected industry 'standard' for knowledge and experience.
Get CFSP Accredited 
  CFSP is open to anyone with a recommended 2 or more years experience in the foodservice industry.
  To successfully achieve the CFSP, candidates must demonstrate all of the following:
        study for and pass a comprehensive written test
        attend an all day pre test seminar
        prove certain levels of experience in the industry
        show personal development through the completion of recognised education/training programmes·
        demonstrate active involvement in the industry
Continuing Professional Education
The CFSP Programme is a CPD accredited training course by The CPD Certification Service.
https://cpduk.co.uk/directory/profile/fea-foodservice-equipment-association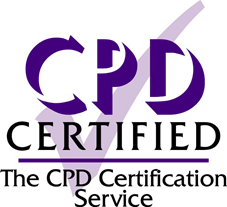 What does it cost?
Your payment of £950.00 plus VAT, (£600.00 + VAT for FEA/FSCI members) covers the test programme and evaluation of experience. In return you will receive regular updates and information to recognise your status as a CFSP accredited professional.